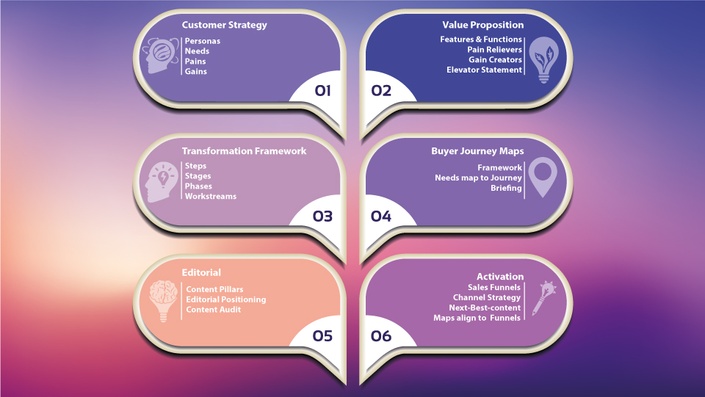 Buyer Journey Mapping Masterclass
Everything you need to know to take your customers from their needs to your products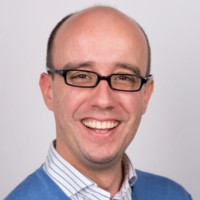 "The Buyer Journey Mapping course gives you a clear framework to link Buyer Persona, Value Proposition, Buyer's Journey, Funnel, and Campaigns. I could finally visualise "the line" above and below and where to define specific marketing activities! Useful to increase your commercial effectiveness and to avoid rushing into execution.
- Stefano Maifreni - CEO, Eggcelerate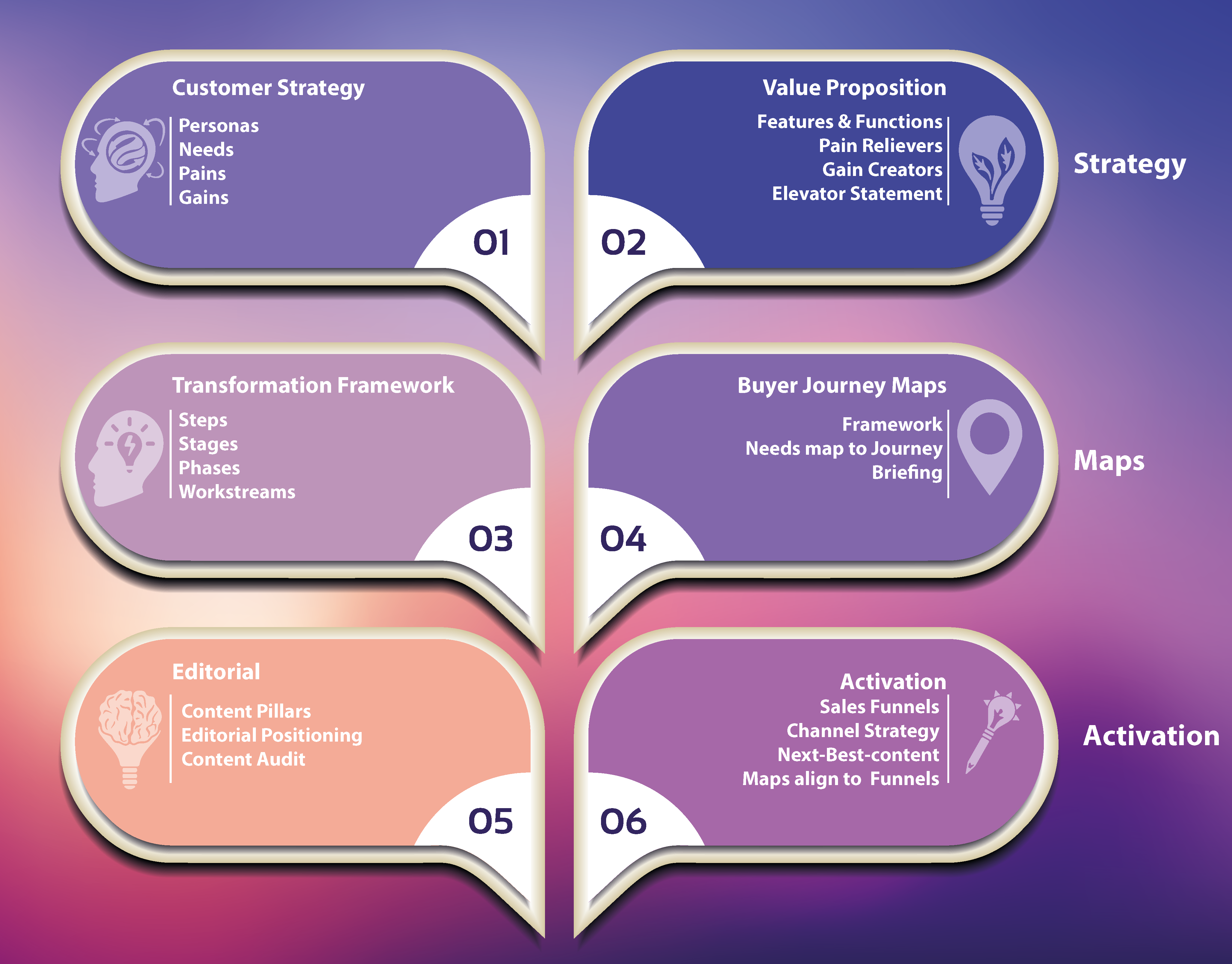 Course Curriculum
Welcome
Available in days
days after you enroll
The Foundations
Available in days
days after you enroll
Customer Strategy
Available in days
days after you enroll
Your Instructor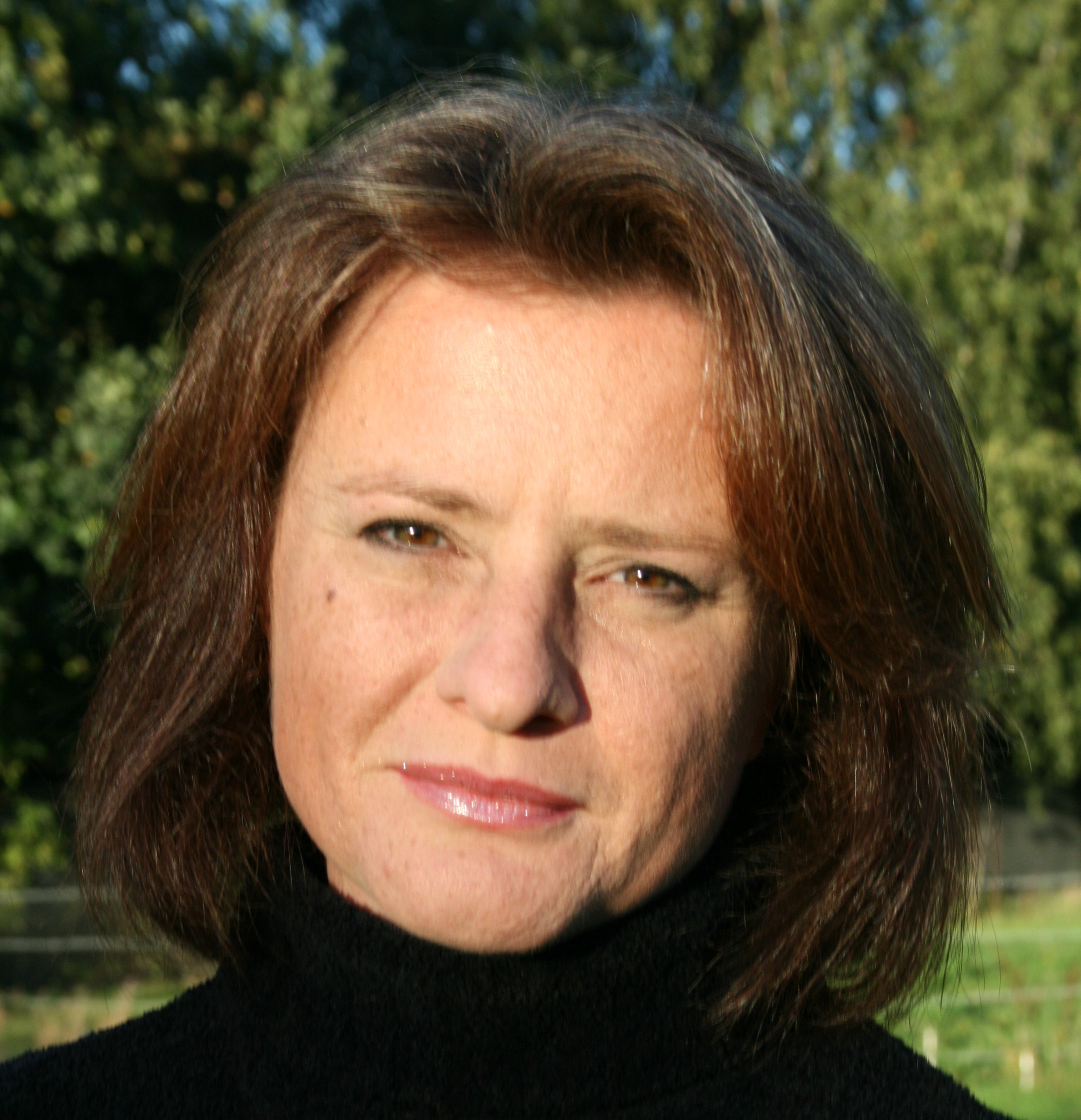 I have been delivering sales and marketing transformation for 25+ years. I have enabled businesses to achieve 9 figure increase in revenues through my work. (Yes, you read that right, 9 figures, see below.)
Author of - Intelligent Customer Engagement - The Future of Content Marketing. http://amzn.to/1sMoF7f
At O2 I designed and led the world's first implementation of AI for Marketing. This saw a £107m increase in revenues (in year 1!).
I have now developed an approach and range of services that "pulls back the curtain" and brings all the best practices, hints, tips, templates, methods and techniques from the big players to small business owners, consultants and coaches without the need for big ticket budgets.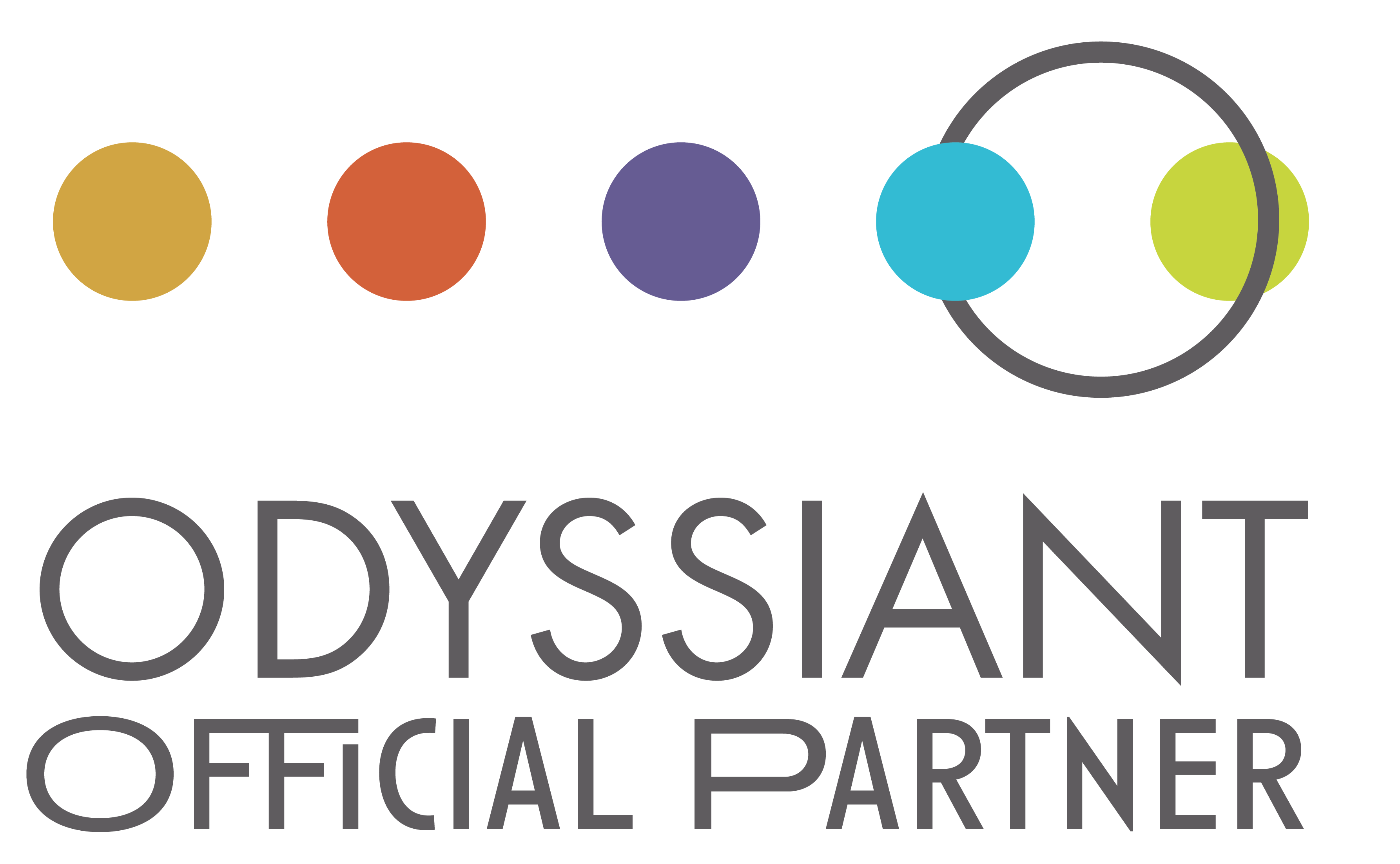 Exclusive education partner for Odyssiant.
Free account with every course.
ATTENTION: Any marketer finding it too hard, too confusing or too expensive to build content that is aligned to your buyers journey end to end integrated to your sales funnels…
Discover the Simplest Method for Creating Buyer Journey Maps …
So that you can manage your content marketing live with massive improvements in your lead volumes and conversion rates!
New Buyer Journey Mapping Masterclass Makes It Easy for Anyone to Build and Manage Content for Marketing … Even if you are not a technical "Expert"
There's massive opportunities to radically improve your sales funnels and marketing campaigns. And if you're like most marketers, you'd probably love to get any improvements you can … but there's a huge problem.
Building multi-step, multi-thread personalised end-to-end buying experiences and aligning all that with your marketing automation or CRM tools is really hard.
First, you have to understand how people and businesses buy … and the shocker – that is probably not how you are selling!
Then you have to figure out how to align the customers buying process to your content.
How in the world do you do that??? Do you just start contacting agencies? Design it yourself in a spreadsheet – but where to begin? Try to do it with your marketing automation tools? And what's a buyer journey anyway???
Those are the just some of the questions I had when I first spotted the gaps between advertising, marketing and sales that customers were falling through.
So, I did what anyone would do … I looked for solutions.
The Limitations of Campaign Automation
Unfortunately, the campaign or marketing automation tools didn't help much …
While I was able to technically create a multi-step funnel, I wasn't able to drive and track the customer through the content in the way I wanted.
Which was annoying because I wasn't interested in spending hours on end trying to figure how to "bend" one of these tools to do what I needed.
I also didn't want to sift through tons of content from each of these vendors where they claimed they could do what I want but turns out they couldn't.
Of course, that's exactly what happened …
I spent hours clicking one link after another, trying to get to the "good" stuff.
Before I knew it, I'd have dozens of browser tabs open, I had gone down several rabbit holes and half my day would be gone.
Worse still, I was more frustrated than I was before I started!
It seemed I was too far ahead of the curve and what I wanted to do just wasn't possible.
… one vendor would claim campaign automation was the best way to generate sales through content.
… then the next one would say AI was the way to go to personalise the experience without any help on how to create the right content for my customers.
And so on …
It was super-frustrating.
After coming across conflicting advice more times than I could count, I started paying more attention to who was actually offering the advice.
What I discovered didn't surprise me, but I had hoped the world had moved on...
Most of the so-called vendor "experts" have little-to-no real-world experience – they only know how to use their tools "academically".
Either they've:
Only created campaigns in a test environment on their tools OR
They only know how to do one part of the journey and are in a niche OR WORSE
They're writers blogging about something they've never even done!
… making them unqualified to give anyone marketing advice.
Which is why you can't trust a lot of what you read online about marketing.
Most People Give Up & Make Do
I wish the problems I experienced when I first started out were unusual, but they're not.
Virtually everyone who wants to build buyer journey maps goes through something similar.
Along the way, most of them decide the process is too:
Difficult

Confusing

Frustrating and

Time-Consuming
That's why plenty of smart people give up and make do with the systems they have.
It's not that they CAN'T do it … they can.
It's just a huge pain to figure out all the details when you've got deadlines to meet and campaigns to get out the door.
I totally understand that because I went through it all myself.
And while I *did* manage to make sense of it eventually, it took:
More months than I care to think about,

Countless 16-hour work days,

Plenty of pricey mistakes, and

A lot of banging my head against the wall before I reached that place.
The good news is that you don't need to go through that, because I'm about to share with you how to build and manage your buyer journey maps aligned to your campaigns.
That's why I urge you to read this all the way through to the end … the information I'm about to share has the potential to be a huge game changer for you.
But before I get to that, allow me to introduce myself.
About Me
Hi, I'm Aly Richards.
That story I just told you took place when I was working as a Marketing Director, ironically enough, for a marketing software vendor ... way back in 2007. (Per the above I couldn't use the companies own software for marketing as it wasn't suited for B2B!)
Since then, I've have implemented and used dozens of campaign automation and CRM tools searching for the answer.
In the end I decided to build it!
Odyssiant is a SaaS platform that is the result. It works, and I was right, we can create joined up buyer journeys across platforms and channels.
For a major UK bank, I got fantastic results:
Improved open rate on emails from 7% to 22%.
Improved volume of qualified leads by 82%.
Closed 255 new business customers in 6 months which led to…

a return on investment of 7592%!!!!*
(*I should point out the products were for large commercial businesses so each sale was very large!)
While I am thrilled with what I have managed to accomplish, I will admit that creating the buyer journey maps was a real struggle at first.
In the beginning, I tried to create the maps in spreadsheets but quickly found that they became to big too manage and I couldn't connect them to the live engagement ot optimise the content.
Each time I created or wanted to create, a new item of content, I had to update the maps manually and then code the next steps in either the publishing platform or the campaign automation tool. On top of that I couldn't audit all my content to see what was working and where and what was missing from the journey.
As you can imagine that cost me lots of time and money, while causing me plenty of headaches.
The good news is that I learned from those mistakes and today, I have buyer journey maps down to a science.
I know exactly how to create and manage a great buyer map without spending a lot of time or money on random unconnected content—two things that are in short supply for virtually every marketer.
Still, I haven't forgotten how hard it was when I first started out.
Back then, I really wished there was some kind of instruction manual—something I could turn to that would show me step-by-step exactly how to build buyer journey maps.
That's why I'm excited to tell you about my NEW Buyer Journey Mapping Masterclass.
It's designed for marketers like you … who want to build end-to-end buyer journeys with their content through their funnels but don't know how to get started or think it sounds too hard.
The Buyer Journey Mapping Masterclass is your easy, step-by-step guide for creating buyer journey maps and aligning your content through your sales funnels.
And, because I give you free access to Odyssiant, you can create as many maps as you want and manage all your content across all your maps.
In fact, by focusing on your content specifically for journeys you will find that you no longer have to "feed the beast", endlessly creating content that may not even get engagement.
That's because my course teaches you how to create content that is aligned to what your customers need to make their buying decision. I get under the skin of how and why people buy.
In the Buyer Journey Mapping Masterclass, I show you how to:
Build Personas for content creation
Define your editorial positioning
Build and manage Buyer Journey Maps
Audit content
Activate your journeys in sales funnels with NEXT-BEST-CONTENT
My course leaves nothing to chance—for any product you have to sell, I teach you how to build the perfect buyer journey.
But that's not all.
In the Buyer Journey Mapping Masterclass, you'll also get my strategies for defining your value proposition and transformation roadmaps.
Because if you're like most marketers, you may have built these a while ago and they are on the shelf somewhere gathering dust.
That's why my course is designed to help you succeed, even if you have very little previous experience.
For instance …
Did you know you can create your first map in less than a week?
Yep, you read that correctly.
You can create your first buyer map in less than a week … IF you use the approach I teach in my course.
Plus, I even show you easy methods for coming up with the content to fill the map.
I promise you it works even if …
You don't have any technical skills or a campaign automation app

You do already have a campaign automation app and CRM and think you can build buyer maps with them (you can't!)

You think it's not your job to build the buyer journey (it is!)

You think it sounds hard (it won't be)
But buyer journeys aren't just easy to build—they can also improve your volume of leads and explode your conversion rates.
I'm not kidding when I tell you that this method is so easy, you'll feel confident by the end of the course that you can massively improve your marketing … even if you have no IT experience.
Sounds simple, right? It is!
Lots of people think there has to be a catch that it must require some kind of specific expertise. Not so.
That's why you're going to love this course—you don't need to be an expert, no matter what type of product you want to create buyer maps and marketing for.
Think of it like this.
If you tried to tackle a paint-by-number kit without knowing which colour went with each number, it would be pretty hard.
Next-to-impossible even.
But if you had the key—showing you which colour went where—imagine how easy it would seem.
Anybody could paint a nice picture with the key, regardless of their skill level.
The same thing is true about buyer journey mapping.
Try to do it on your own, and it's confusing and overwhelming … like tackling a paint-by-number without the key.
But have someone give you the key and what a difference.
Suddenly, it all seems super-easy.
That's because it IS … when you have someone to show you the ropes.
You don't need to be a marketing genius to succeed at this.
Now, at this point, some of you might be thinking ...The course sounds great, but am I really capable of doing this? Don't I need to be more skilled at marketing first???
Allow me to answer that.
First, every day is a school day, we all have to keep on learning.
This course levels the playing field. It gives you straightforward, no-fluff information—based on my 25+ years of experience—so you learn step-by-step what you need to do to be successful.
The course was designed with someone like you in mind—someone who's never done this before and needs a blueprint that'll break it all down for them.
There's nothing I teach in the Buyer Journey Mapping Masterclass that you can't do.
Commit to Your Success Today
Right now, you're reading this because there's something you want more of.
Better more effective marketing content … or you wish you had more leads … or you'd like better conversion rates and sense of accomplishment from your hard work.
You can have ALL those things with the Buyer Journey Mapping Masterclass.
So, Let Me Tell You More About What You'll Get With Buyer Journey Mapping Masterclass
It consists of 27 online video lessons that are divided into 7 modules:
Foundations

Customer Strategy

Value Proposition

Transformation Promise

Buyer Journey Mapping

Content

Activation
Let me reveal just some of what you'll learn in the Buyer Journey Mapping Masterclass:
How to test your product and value proposition before you go to market

How to define personas so you can get under the skin of their buying intent

How to align your buyers needs to multiple steps of the buying journey

How to use buyer needs to optimise your content

How to be "editorial" and use newsletters to create engagement as part of your overall marketing strategy
That's just a sneak peek of some of what you'll learn in my Buyer Journey Mapping Masterclass—the course covers way too much to list here.
Plus, in addition to the 27 video lessons you'll get with the course, I've also included templates and live examples that you can download and an account on Odyssiant to build and manage your maps live.
As you can see, the Buyer Journey Mapping Masterclass comes with everything you need to be successful.
There is literally nothing else on the market that'll take you by the hand and show you exactly what you need to do to create and manage Buyer Journey Maps and give you a software platform to do it.
But at the end of it all, I'm super-proud of this course.
It's the most comprehensive buyer journey mapping course you'll find on the market today.
My masterclass teaches you buyer journey mapping from A-to-Z for virtually any type of product PLUS it'll show you how to manage all your content for your maps.
So let's talk about how you can get started with the course.
I'm offering the Buyer Journey Mapping Masterclass for just one easy payment of £295
Meaning that you're getting each lesson for about £10 – that's less than you probably spent the last time you grabbed lunch at a pub!
And unlike the cash you dropped on lunch, the money you spend on the Buyer Journey Mapping Masterclass is an investment in your future.
You're investing a small amount of money now, so you have the means to create much better marketing content that I mentioned earlier.
Let Me Tell You Why An Investment In This Course Is So Important ...
Some of you reading this right now…
… Know this course will teach you how to get your buyer maps up and running,
… Know you can be really successful as a marketer, and
… Most importantly, KNOW that unless you put money on the line today, you probably
won't follow through with this--even though it's the absolute easiest way to achieve the results you desire.
Sound familiar?
If so, I urge you to invest in the Buyer Journey Mapping Masterclass today.
That investment will give you 295 reasons to take this course seriously and make it work for you, so you CAN have the results I talked about earlier.
After all, you already know you can succeed with this—you just need a push so you'll follow through.
£295 is a great push.
It's a way of saying to yourself, "I'm committing to my success. I'm putting money on the line, because I know I'll make this work if I have skin in the game."
Plus, you have absolutely nothing to lose by doing that, because I'm offering a 30-day 100% risk-free guarantee.
30-Day Money-Back Guarantee
Try the Buyer Journey Mapping Masterclass. Take the lessons and apply what you learned. If you don't love the course, just let me know in 30 days and I'll refund every penny of your money. No questions asked. No hassles, no fine print, no funny business. That's how confident I am that you'll love this course.
Again, you get all this really valuable information for a small one-time investment of £295.
But let me tell you why this course is an even better value…
Every marketer makes mistakes along the way.
Unfortunately, those mistakes are expensive, often costing hundreds—if not thousands.
In the Buyer Journey Mapping Masterclass, I show you how to prevent those mistakes—mistakes, by the way, that would cost you far more than the price of this course.
And again, if you're not satisfied for any reason--any reason at all--I offer a full 30-day, no-questions-asked refund.
Try the Buyer Journey Mapping Masterclass and if you don't like it for any reason, you don't pay a penny.
Alright … NOW is the time.
There is literally nothing else on the planet that will take you by the hand and show you the exact steps you need to take to create buyer journey maps that align to your sales funnels and give you the tools to do it.
But you have to act now.
So, to get started, click the button below, enter your details, and you'll get immediate online access to the Buyer Journey Mapping Masterclass.
Let me tell you why it's important you do that right now …
This is the very first time I'm making the Buyer Journey Mapping Masterclass available at this price.
While I priced it to be affordable for everyone, there's a chance I'll lose money on this deal.
I won't know that until I see what the demand for it is.
For that reason, I can't promise that if you come back later, you'll still be able to get the Buyer Journey Mapping Masterclass for just £295.
So again, start today by clicking the button below and entering your details—you'll then get immediate online access to the Buyer Journey Mapping Masterclass.
Let me break this down for you even further.
You have one of two options:
Ignore this and keep doing what you're doing. Continue thinking about all the potential results but do nothing about it. Keep telling yourself it's just too hard to build and manage great buyer maps.
OR
Make a small RISK-FREE investment in your future. Learn step-by-step how to create a great buyer journey maps, from someone who's successfully done it. Use my expert tips, tricks, and strategies, so you can massively improve your marketing effectiveness.
Start NOW by clicking the button below and entering your details.
Once you do, you'll get immediate online access to the Buyer Journey Mapping Masterclass.
Try it for yourself and see how valuable the lessons are.
THEN decide if the class is worth it to you.
If you decide it isn't, just let me know and I'll refund 100% of your money.
You literally have NOTHING to lose and EVERYTHING to gain.
All I ask is that once you start seeing results after taking the Buyer Journey Mapping Masterclass, you shoot me an email and let me know.
I love hearing how my masterclasses have changed people's lives—it's one of the most rewarding things about what I do.
Thanks for your time!
I can't wait to show you how easy it is to build and manage buyer journey maps.
Aly Richards
Founder, Cx Genius
Founder, Odyssiant
Author – Buyer Journey Mapping Masterclass
Frequently Asked Questions
When does the course start and finish?
The course starts now and never ends! It is a completely self-paced online course - you decide when you start and when you finish.
How long do I have access to the course?
How does lifetime access sound? After enrolling, you have unlimited access to this course for as long as you like - across any and all devices you own.
What if I am unhappy with the course?
We would never want you to be unhappy! If you are unsatisfied with your purchase, contact us in the first 30 days and we will give you a full refund.