We are all well versed in how to handle a customer with a need. Even if you're not a professional salesperson, you can sell to someone who needs what you have to sell. The challenge is the percentage of people in your marketplace who are proactively buying and looking for your product or service is small. In fact, in any given market at any given time only 3% of people are in buying mode. A lot of marketing budget is directed at these people.
The intention is to get the highest conversion rate so targeting accurately to find this 3% is crucial. Hence many millions is spent on profiling and targeting these customers. The content and messaging is created to go straight to the sale – buy now!
The challenges with this are:
Only on inbound channels with context aware AI/decisioning to existing customers can you exactly target the top 3% with the right message and get a fantastic conversion rate, (i.e. it only works for cross/upsell).
While the conversion rates are great, you are only converting a part of the 3% so the net volume is low.
As you can only do this successfully on your existing customers you quickly run out of leads and new customers to sell to, plus you fatigue your customer base.
It is not possible to target this 3% accurately. Inaccurate targeting means people in the next levels are also targeted and they are not ready to buy – hence wasted budget in getting messages to these people.
All your competition are aiming for this top 3% as well.
The big opportunity therefore lies in the next levels – the 97% of people who are either gathering information, are aware of the problem or not aware of the problem. At these levels you stand a much better chance of more accurately targeting this audience if you provide the right content.
Many marketers "know" this – see sales funnels and marketing nurturing campaigns, however, it is not always reflected in the content and more often than not the messaging is still designed to get to the sales as quickly as possible. Businesses are still trying to sell to people not ready to buy.
Your customer needs to be engaged with so that you build up trust and context with them. When they get to buying you are then in pole position.
The key is that you must deliver value with the content. In order to get trust and engagement you need to provide content that is of great value to them. It has to be high quality, contextually relevant information that they can't get elsewhere. You have to educate them about the problems you solve and help them avoid problems by making the wrong choices.
With smart, quality content and by tracking people who engage with this type of content you are self-qualifying what their needs are and their intention to buy.
(A side benefit of great quality content that answers people's actual questions is that your search rankings will be automatically boosted.)
Also: Nurtured leads make 47% larger purchases than those who buy immediately. (business.com)
The buyer journey is more than the exchange of money for goods and services. Your customers are emotional beings and people want to interact with companies and brands that make them feel good about themselves. You do that by understanding how people buy and what content you need to create to support the buying journey. By being content-led in your approach to sales & marketing you can deliver more value to your prospects, create more engagement and ultimately sell more.
Buyer Journey Mapping is the solution to engage people that are not yet ready to buy.

With this course you will learn how to build buyer journey maps and the supporting content,
Link this and integrate into any existing sales funnels that you have,
AND you also get the software to manage your maps all included!
This is all about practicalities, how frustrating is it to learn something new and then you have the next job of finding the right software to help you do the job? It is very frustrating so I fixed that....
No other course offers you both the extensive training and the software platform to do the work.
To enrol now follow the link above.
Happy Mapping!


I cannot think of any individual who is having a greater beneficial impact on marketing practice. I first met Aly when she presented in Cranfield on the inspirational Vision project which she drove at O2. The marketing faculty felt that day that we'd just been shown a glimpse of the future of marketing, and everything I've seen since then confirms that initial excitement. Ten interviews in O2 confirmed the extraordinary reality behind the story. Numerous senior blue-chip marketers have testified to me as to how much they've learned from Aly as she has applied her methods.
- Hugh Wilson, Professor Of Marketing at University of Warwick - Warwick Business School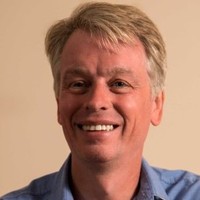 Creativity in marketing is not unusual, but Aly's differentiator is that she would always come back with something bigger and better than we had discussed. And somehow this would be achieved on a limited budget. She understands the full breadth of the marketing model from brand value through to lead generation for sales. As a member of the management team, she challenges traditional thinking and pushes everyone to achieve more.
- Bryan Richter, Owner at Arcanum Consulting, Notion Expert at Notion Capital, NED and Strategic Board Advisor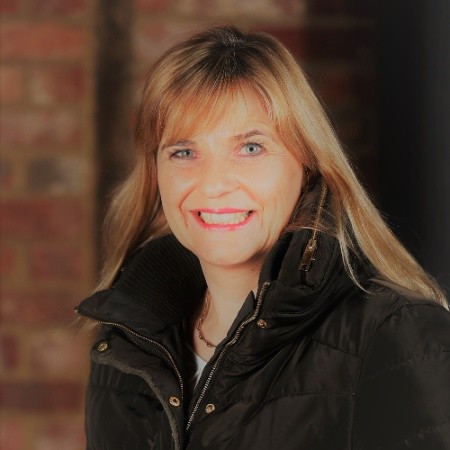 Aly is one of the top architects in Marketing today. Her understanding and capability in the area of Marketing solutions coupled with excellent leadership skills make her someone everyone can learn from. Gifted with extreme intelligence and also able to communicate her ideas and direction to a mixed skilled audience means she is also bomb-proof in front of customers. She can do the strategy and execute as well.
- Helen Wylde, Chief Engagement Officer at Connected Places Catapult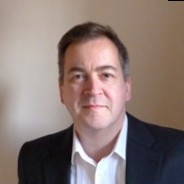 Quite simply Aly is one of the most talented CX individuals I have ever come across - able to cut through marketing hype and deliver very real, tangible ROI in CX investments. Understands (and often leads on thinking) in use of current and breaking technology in CX context. A CX guru.
- Angus Cormie, Ecommerce Director - Dell EMEA